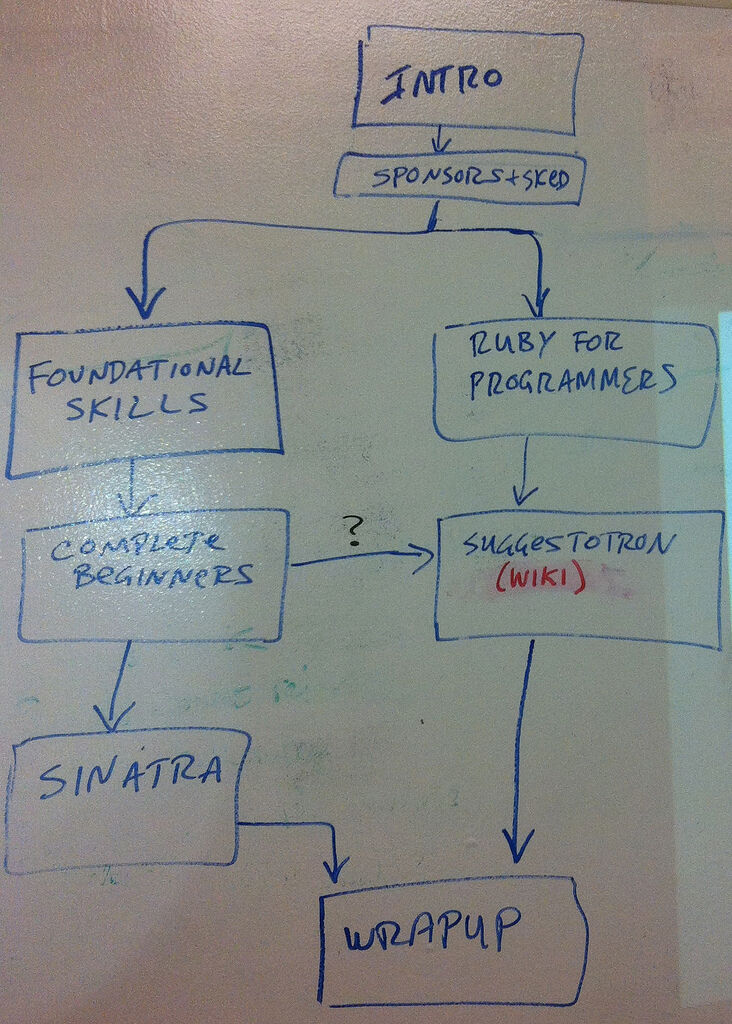 RailsBridge is an organisation founded in 2009 to encourage newcomers, especially women, to join the Ruby on Rails web programming community.
Founding
In April 2009, co-founder Sarah Allen attended a Ruby on Rails meetup where she was one of two women attending, and shortly thereafter a Ruby conference with 3% women attendees. She and Sarah Mei talked and calculated that if they taught 10–20 women Ruby each month, a 10% retention rate would still result in 20 new women joining the community each year. They held their first workshop on June 13 2009 followed by a hack session on July 1.
Activities
RailsBridge's activities include:
Mentoring

Rails training for women
Code sprints
Like Girl Geek Dinners, RailsBridge activities restrict gender ratios but not the gender of attendees: RailsBridge events are open to women, and to guests of those women.
RailsBridge now has many chapters, including San Francisco, Boston, NYC and Montreal. As of June 2013, events are planned for cities including Austin, Cape Town and Madison.
External links